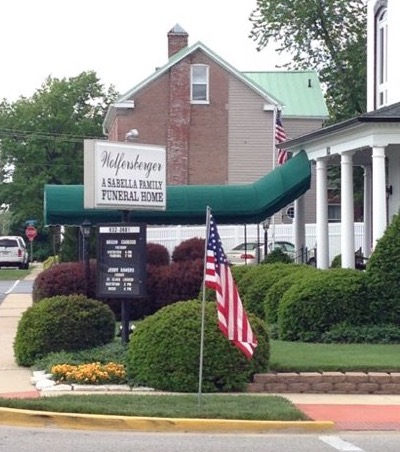 Flag Displays
​The O'Fallon Sunrise ROTARY CLUB will fly a flag for YOUR Company near your business or at the O'Fallon City Park along Highway 50 with a sign with your company name Eight times per year! ​
Only $75 Per Year for the 1st Flag, $50 each for additional flags. Includes heavyweight Flag, Pole, Stand, Set-up, Take-down, and storage.
Be part of one of the most spectacular displays held in any city as hundreds of flags line O'Fallon streets! For more information contact Jim Burton, 618-660-0584 (please leave a message) or email ofallonsunriserotary@gmail.com. Please include your business name, point of contact, address, phone number, and fax/email.
Mail your subscription to the Rotary Club of O'Fallon Sunrise, P.O. Box 651, O'Fallon, IL 62269, or email it to ofallonsunriserotary@gmail.com and a Rotarian will contact you about the location for your flag!
After Coordination, Pay by Check or below using a Credit Card or PayPal